What is the best baby monitor?

The baby monitor is an audio and video device that allows you to check on your baby via images and sounds in another room or outside. When babies drop to one nap, baby monitors are beneficial in terms of monitoring. Some parents prefer settings for monitoring babies, but others want more detailed information to track statistics like sleep quality, temperature, and breathing over time. Right now, baby monitors come with various high-tech (yet easy-to-use) features, including wearable technology, two-way talkback, infrared night vision, and more. For parents, the best baby monitor has features that meet their demands. Even if all you want is a simple video baby monitor with no WiFi that works without any hassles, there are options for that, too.
Read our baby monitor category analysis, compiled by discerning parents and pediatric sleep consultants, who weigh everything from ease of use, ease of setup, and value for money to image quality.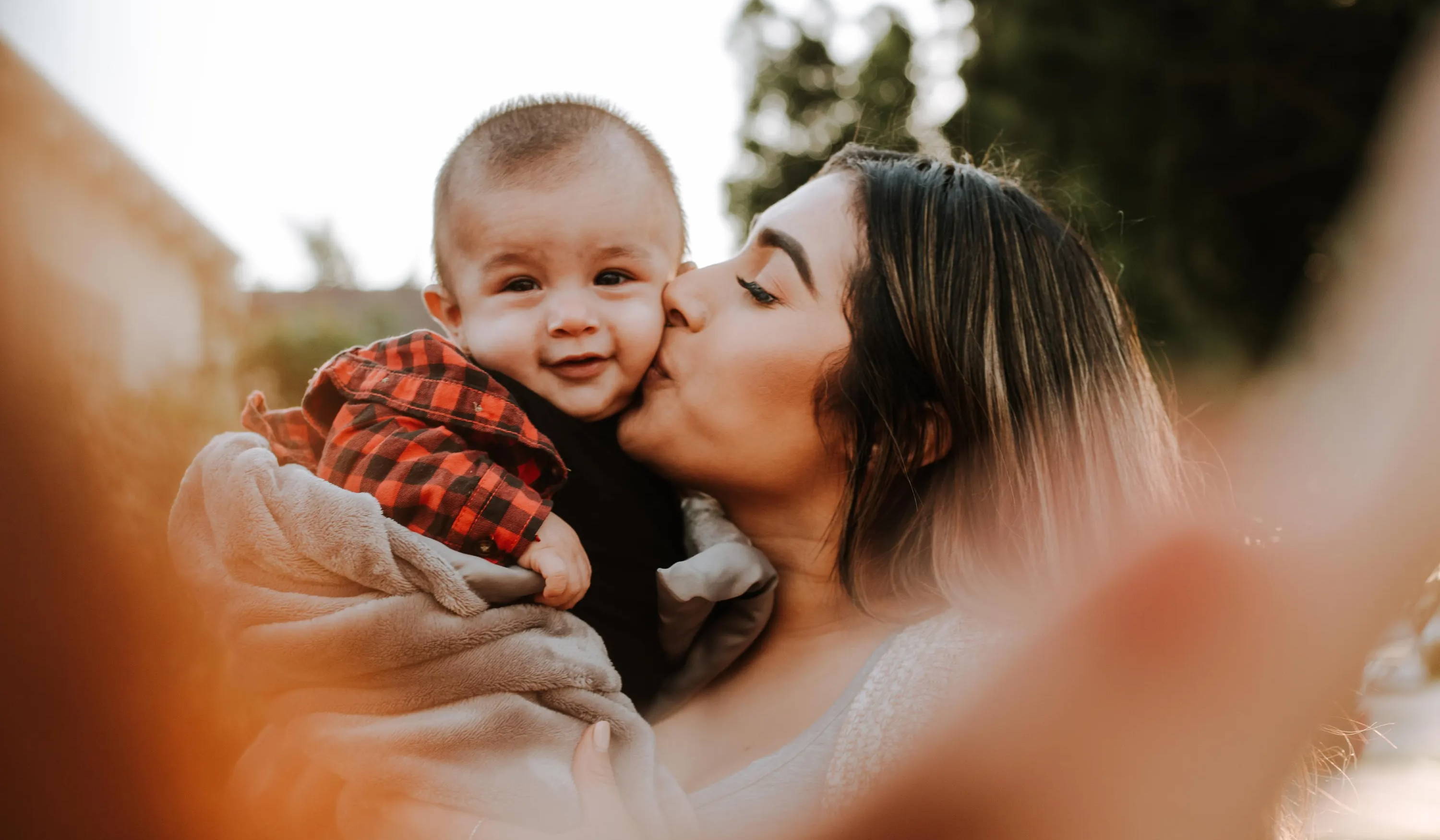 As the name suggests, WiFi baby cameras and monitors use a wireless internet connection to transmit signals. This means you'll be able to watch your baby anywhere, provided you have a good internet connection. Most WiFi baby monitors pair with an app, which means WiFi baby monitors use your smartphone or tablet as the parent unit, eliminating the need to carry an extra receiver. However, are WiFi baby monitors safe? The WiFi baby monitor is relatively easy to be hacked. And because of the instability of WiFi signals and the lengthy data transmission process, WiFi baby monitors often have transmission delays. The average tech-savvy parent will gravitate toward these high-tech types of monitors and can maximize the security of a WiFi baby monitor by opting for state-of-the-art encryption using AES 256-bit encryption. Suppose you work at a company or go out to play and need to monitor your baby's condition remotely. In that case, a WiFi baby monitor, such as Miku Pro Smart Baby Monitor, is the best choice.
Unlike WiFi baby monitors, non-WiFi baby monitors do not require an internet connection to stream video and audio. Non-WiFi baby monitors transmit data over non-static channels with a little noticeable delay. Like radio signals, they use FHSS or DECT to connect you to your baby in real-time. Most non-WiFi baby monitors use Frequency Hopping Spectrum (FHSS), which is very hard to crack, significantly ensuring security. Non-WiFi monitors come with a dedicated parent unit, which is necessary for you to monitor your baby and can be a genuine inconvenience to carry around. Since non-WiFi baby monitors use a local connection, you won't be able to watch long-range, and the standard transmittable range is 300-1500 feet. But the non-WiFi baby monitor is not a traditional monitor. The functions it is equipped with are not much different from the WiFi baby monitor, and the price of the non-WiFi baby monitor is generally much lower than that of the WiFi baby monitor. If you only need to monitor from a short range and are concerned about being hacked, you could choose the best non-WiFi baby monitor - Eufy SpaceView Baby Monitor or Infant Optics DXR-8 Pro.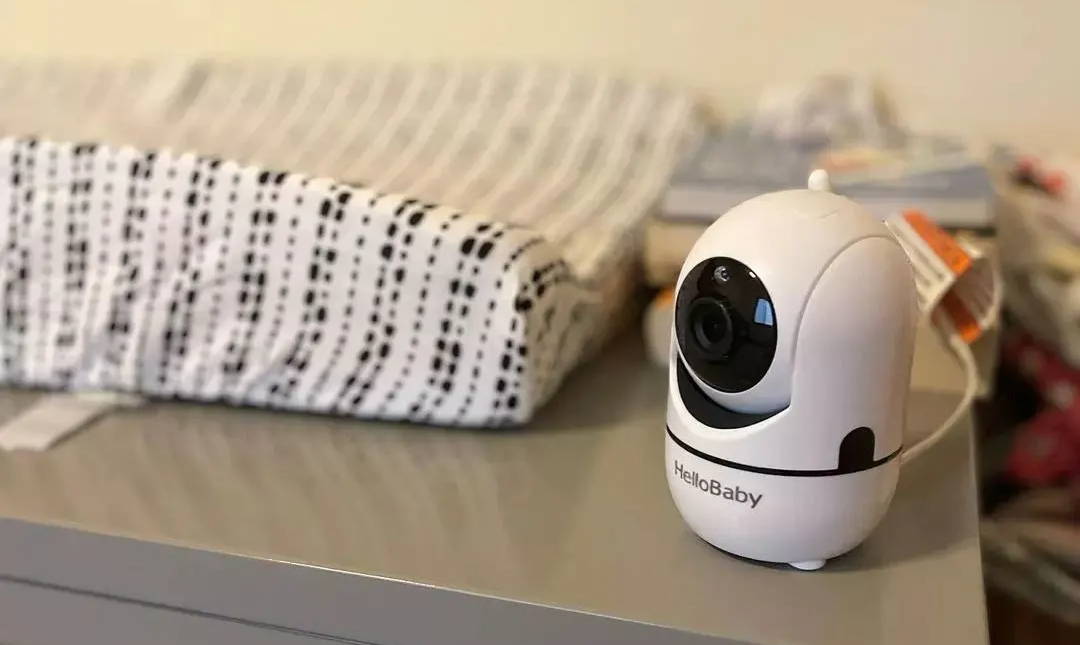 A standard baby monitor has two parts, a camera or sound sensor and a receiver. Most baby monitors only transmit audio and video and do not have the function of monitoring the baby's condition. But smart baby monitors, in addition to the above two parts, also have monitoring pads, socks, breathing belts, and other equipment in direct contact with the baby. Almost all of these baby monitors use the Internet to transmit information. They are usually equipped with an APP, which provides parents with images and data of the baby's sleep, breathing, heartbeat, and movement. However, because these products require direct contact with the baby, the monitoring equipment will increase the risk of SIDS when the baby is 0-6 months old. In addition, parents may experience more fear and anxiety if they regularly use these monitoring features to learn about their baby's health. This option has all the bells and whistles for complete monitoring, tracking, and sharing.
The audio baby monitor is the most traditional, using radio or digital signals to transmit sound. They typically have a base unit that plugs into the wall and stays in your child's room and a parent unit with AA or rechargeable batteries that can go with you. The audio monitor typically has a reception range of about 1,000 feet. When the baby is crying, the receiving unit of the audio monitor will light up to remind. Audio monitors have fewer features, are easy to operate, and are affordable, making them the best choice if you want to keep an eye on them when your baby wakes up.
Video baby monitors allow viewing a live streaming video with audio of babies whenever and wherever. Some video baby monitors use motion detection technology to alert parents when babies are moving out of the safe district (which is useful when babies are more mobile). Video baby monitors have relatively complete functions, such as temperature sensor, two-way talkback, infrared night vision, lullaby playback, etc. Video baby monitors typically come with a higher price tag than audio baby monitors. And video baby monitors are also at risk of being hacked. But these days, video baby monitors are the norm, equipped with various features to suit parents' demands.
If parents ' budget is limited, look no further than the HelloBaby baby video monitor. It's an affordable option for parents who want a video monitor with safety features but want to keep the price under $100. The HelloBaby baby monitor pairs with full must-have functions: a high-resolution 5-inch screen, infrared night vision, 1000-foot range, two-way dialogue, temperature sensor, eight lullabies, etc. While the picture quality is mediocre, you can connect multiple cameras and remotely control the cameras to view the scene from every angle. This option is suitable for parents who expect to get the best baby monitor under $100.
While it's easy to drop hundreds of dollars on one, it's definitely not necessary—there are lots of more affordable baby monitors that do a great job of helping you keep an eye on your baby without having to spend a ton—of course, choosing which type of baby monitor depends on the demands of parents.