HelloBaby Monitor HB32 | Video Baby Monitors with Night Vision | Hellobaby
Regular price
$69.99
Sale price
$69.99
Unit price
per
Sale
Sold out

3.2" LCD DISPLAY & 2.4GHz WIRELESS TECHNOLOGY: This video baby monitor has equipped with a 3.2-inch TFT LCD display and is connected to the baby monitor camera via enhanced 2.4GHz wireless technology — using frequency-hopping and digital encryption technology to ensure the security and reliability.
INFRARED NIGHT VISION & TEMPERATURE MONITORING:  The infrared camera assures that you can monitor your baby clearly at night with automatic night vision. The temperature display lets you know your baby is comfortable and safe.
TWO-WAY TALKBACK & 960ft TRANSMISSION RANGE:  The baby monitor covers a long transmission range of up to 960 feet (tested in the open air). You could play 8 cute lullabies or use the two-way talkback intercom function to soothe your baby.
VOX MODE & MULTI-CAMERA CAPABILITY:  The speaker of the baby monitor will be turned off when the sound is below 50db for more than 7 seconds and will be activated when the sound occurs. A parent unit can connect up to 4 cameras. (Scan view cameras every 10s).
WARRANTY: 3-month money-back warranty, 1-year quality guaranteed, 24-hour professional service support.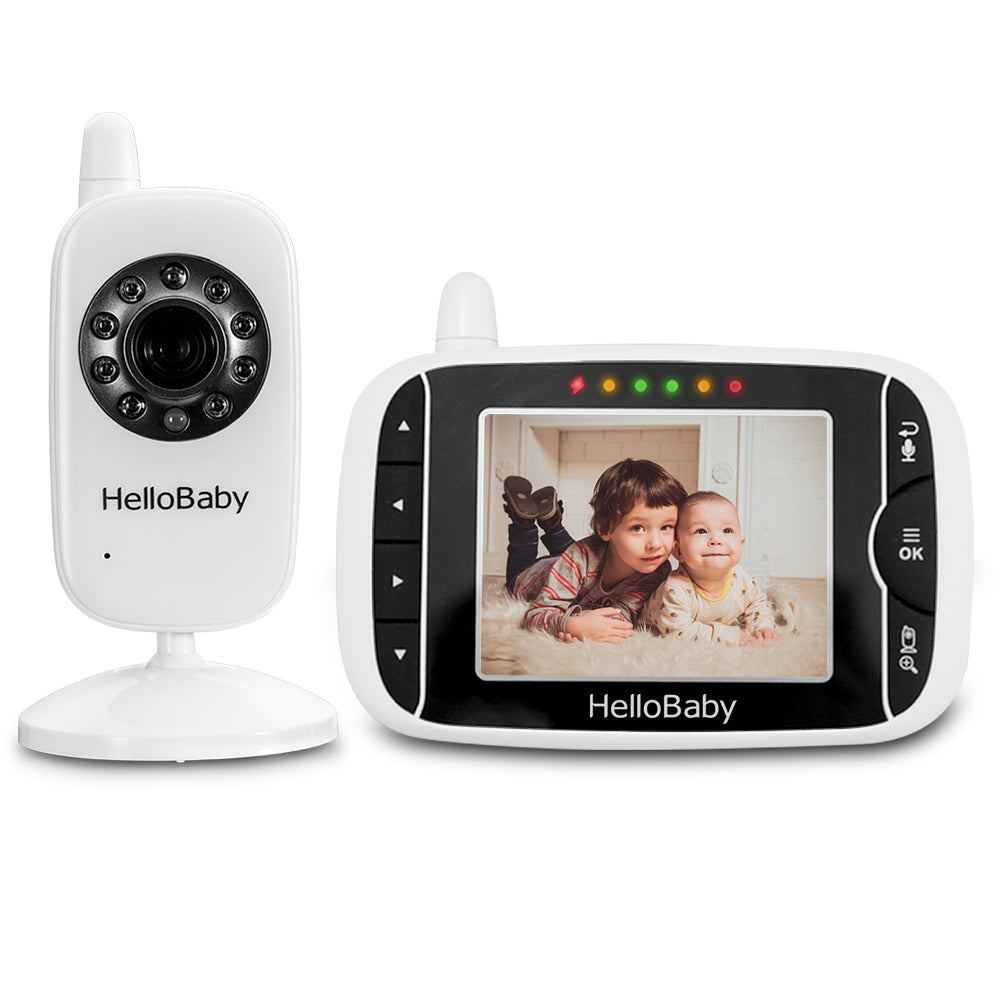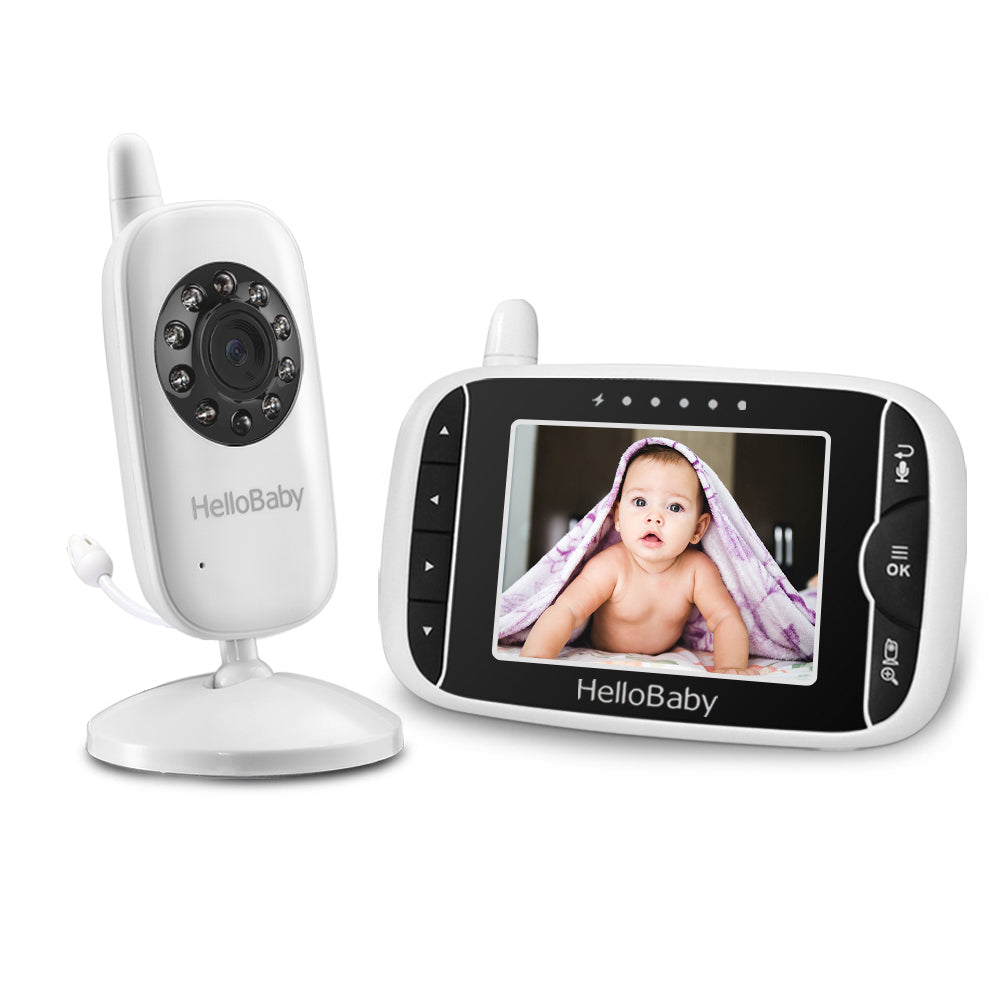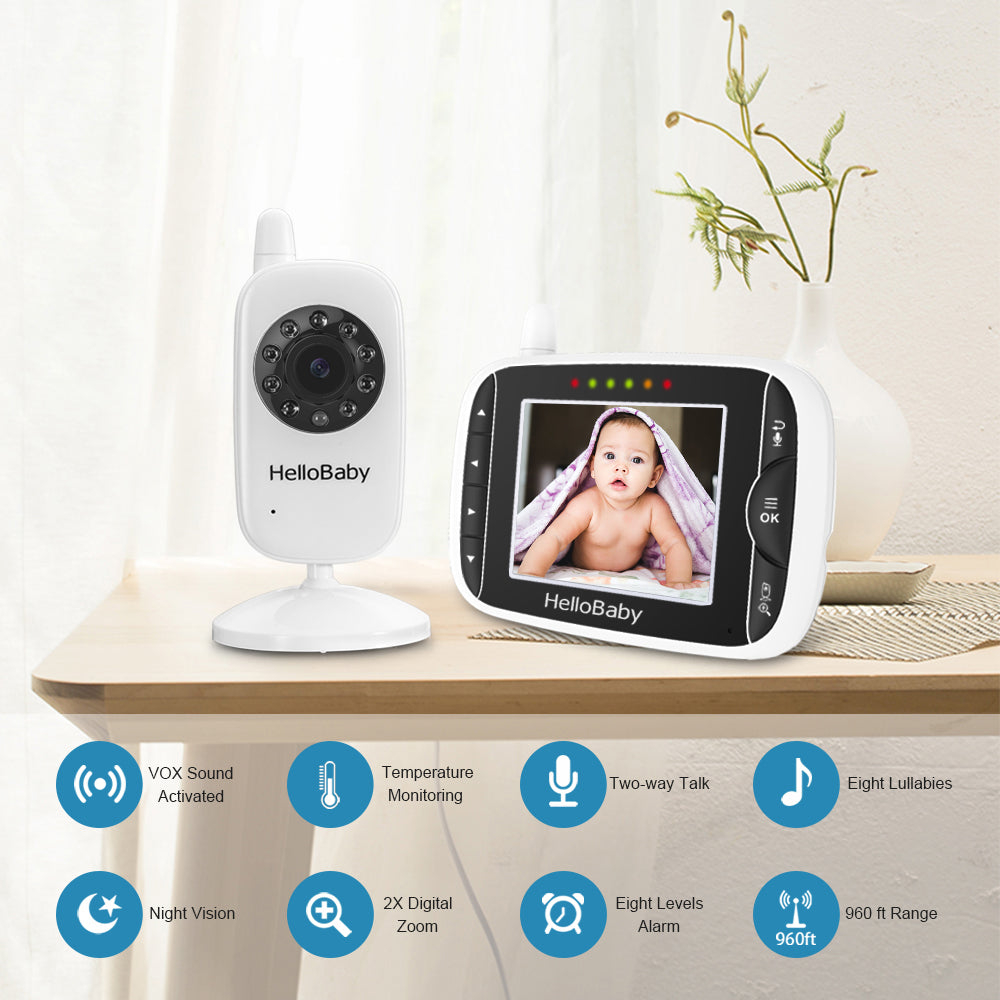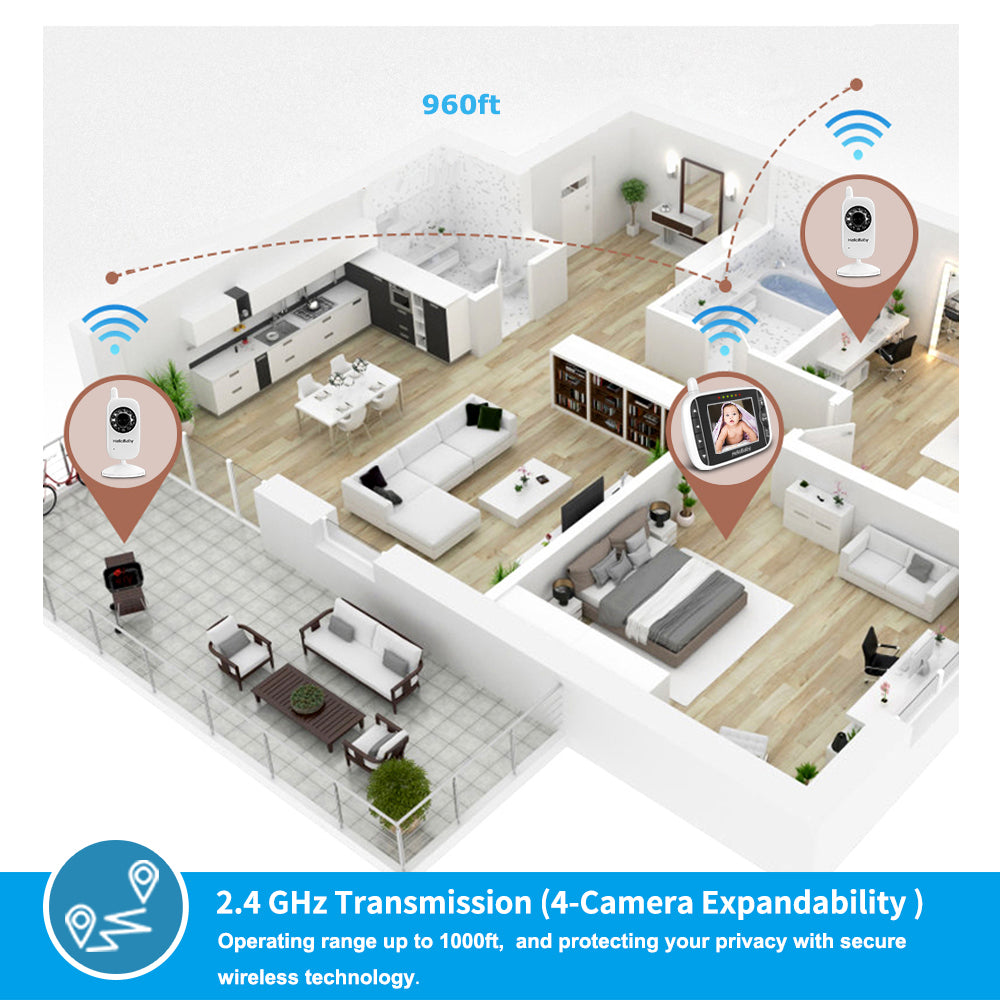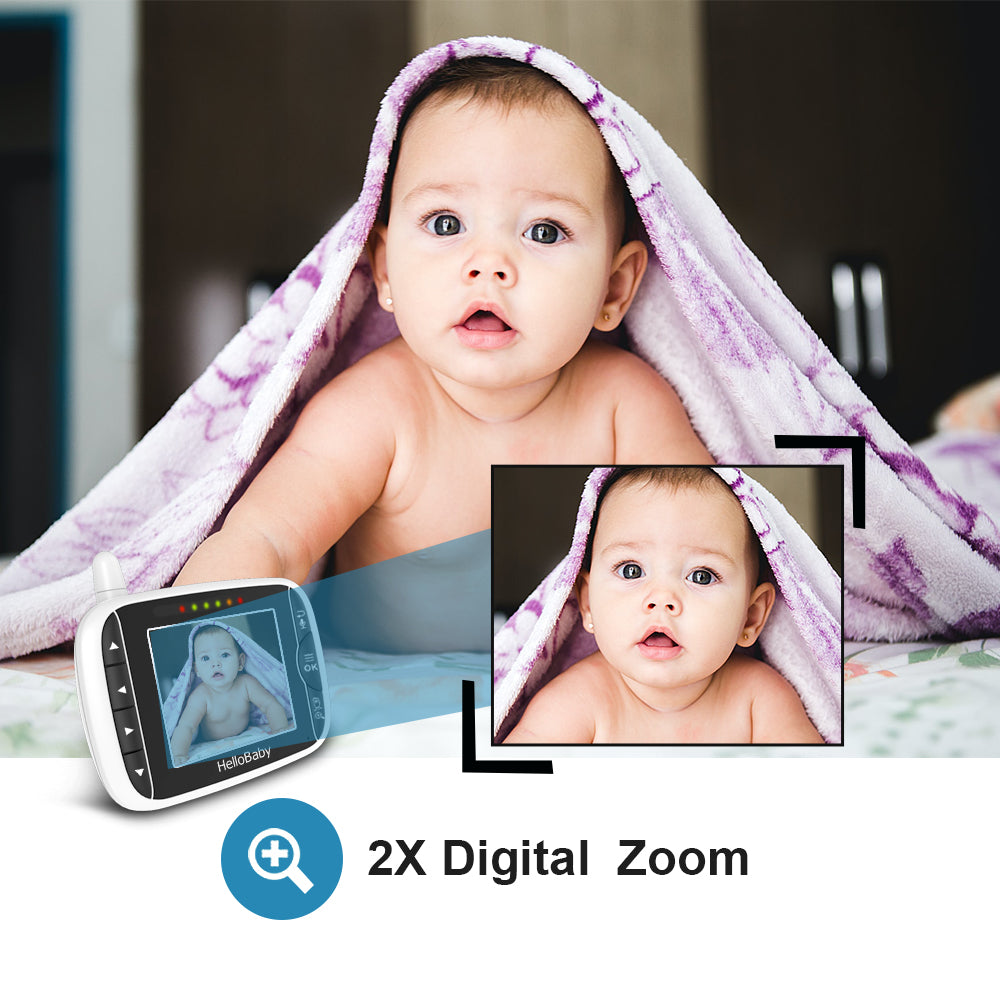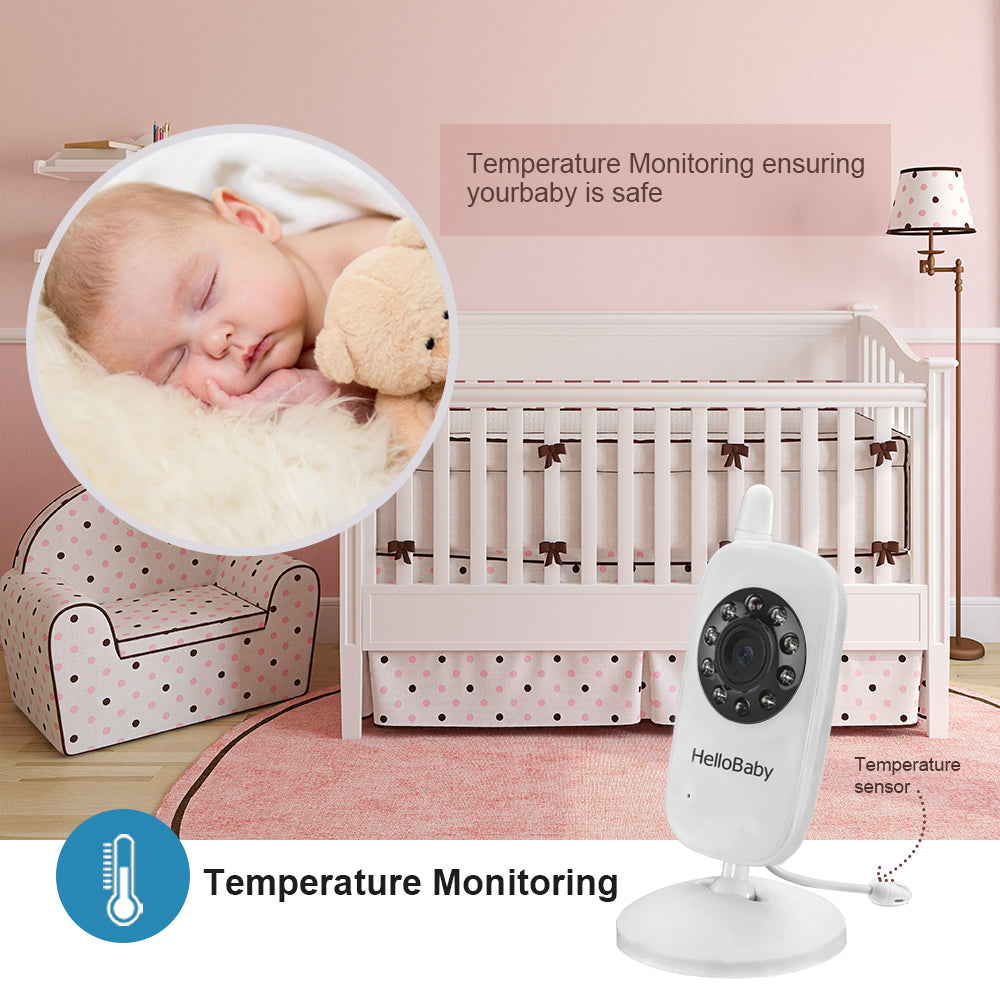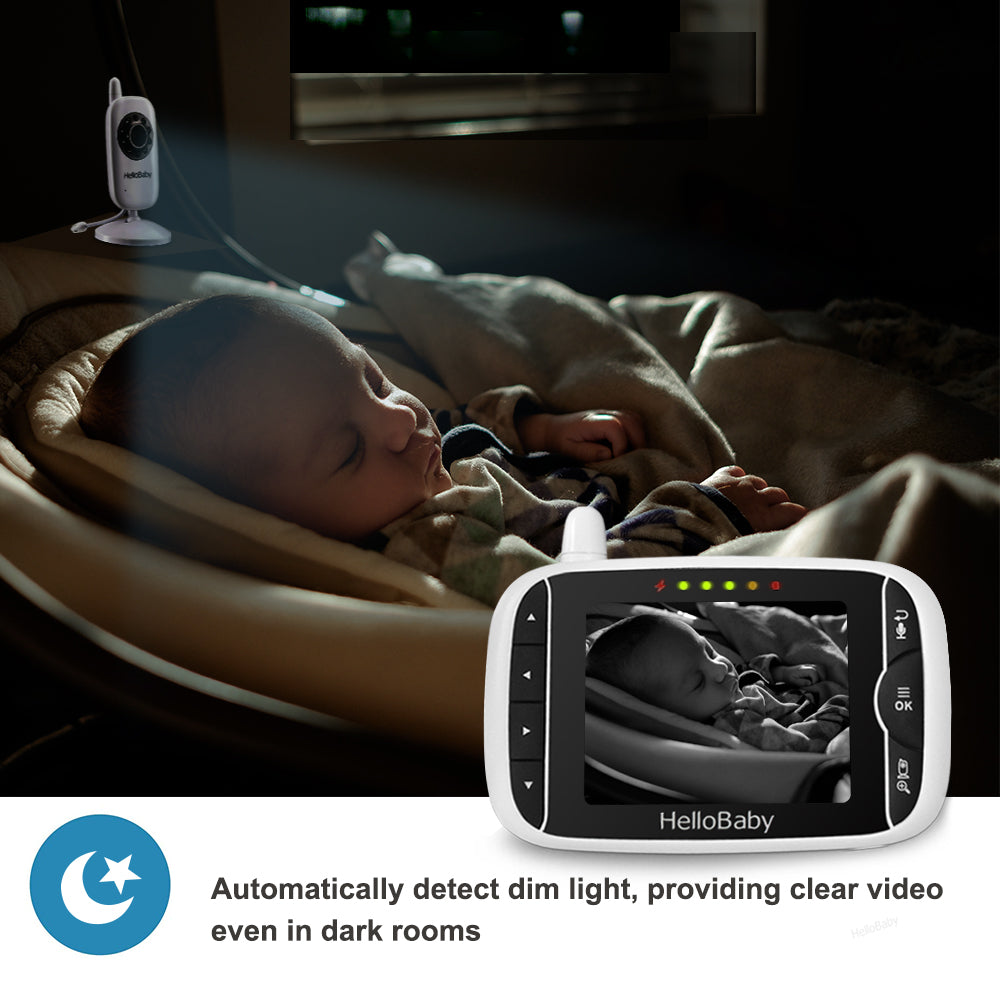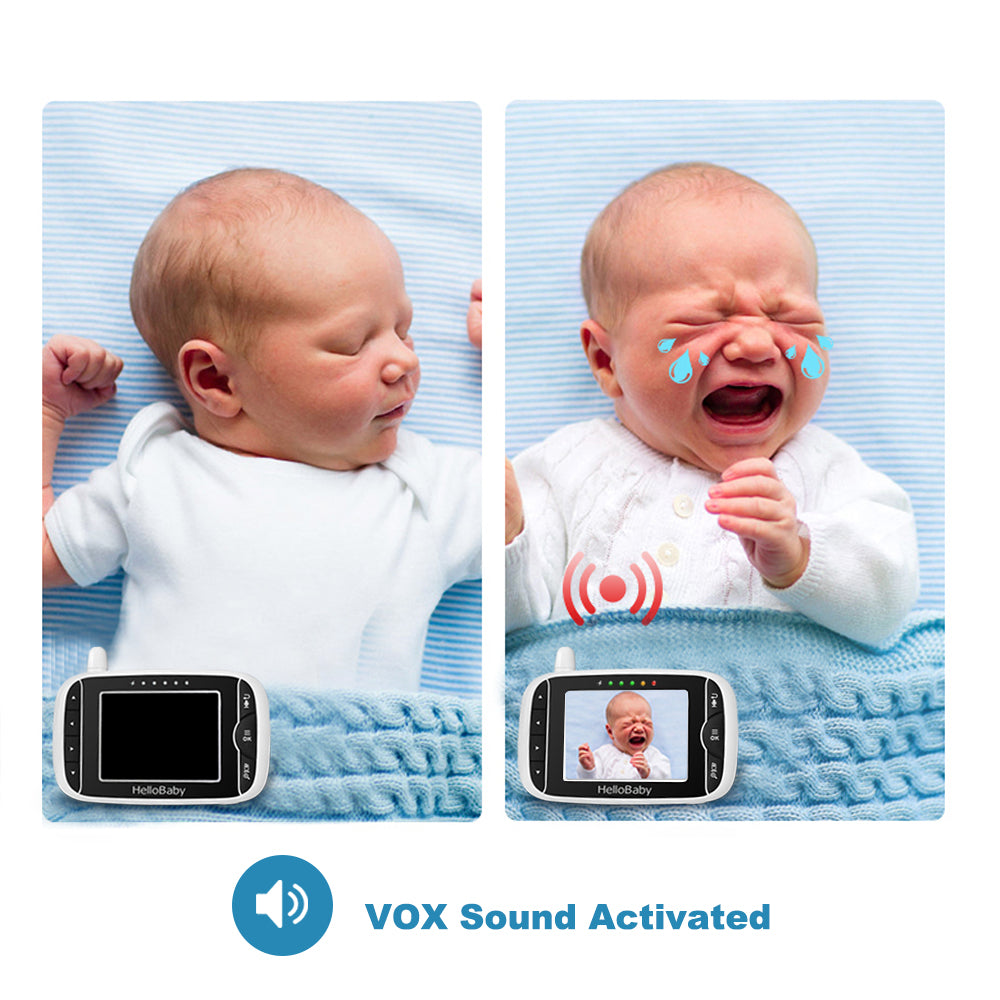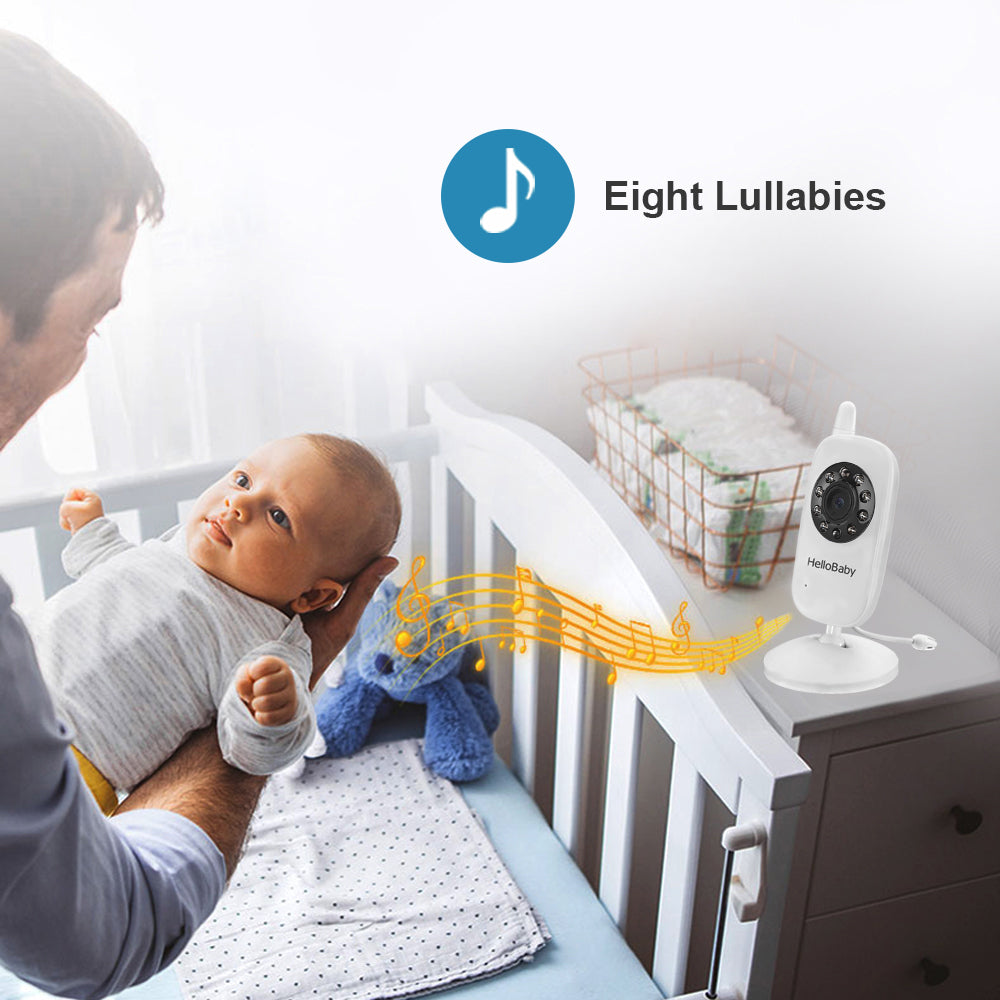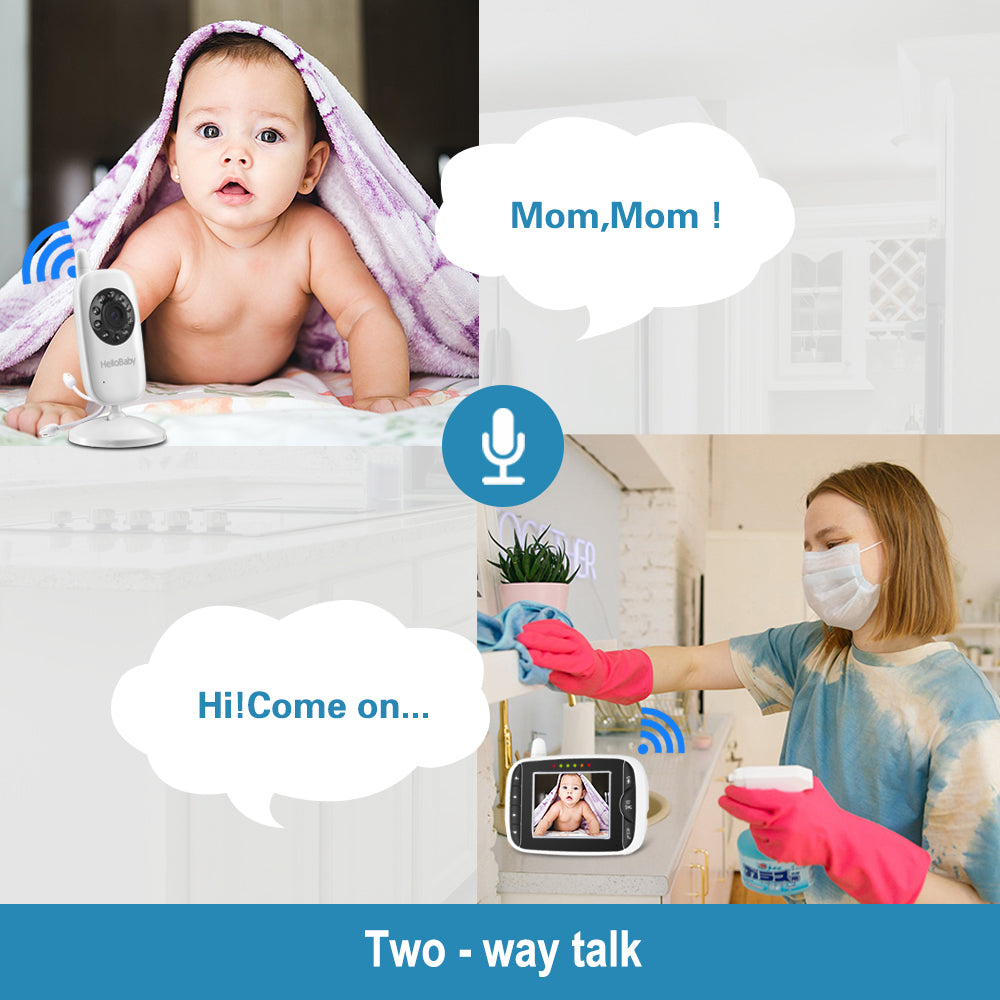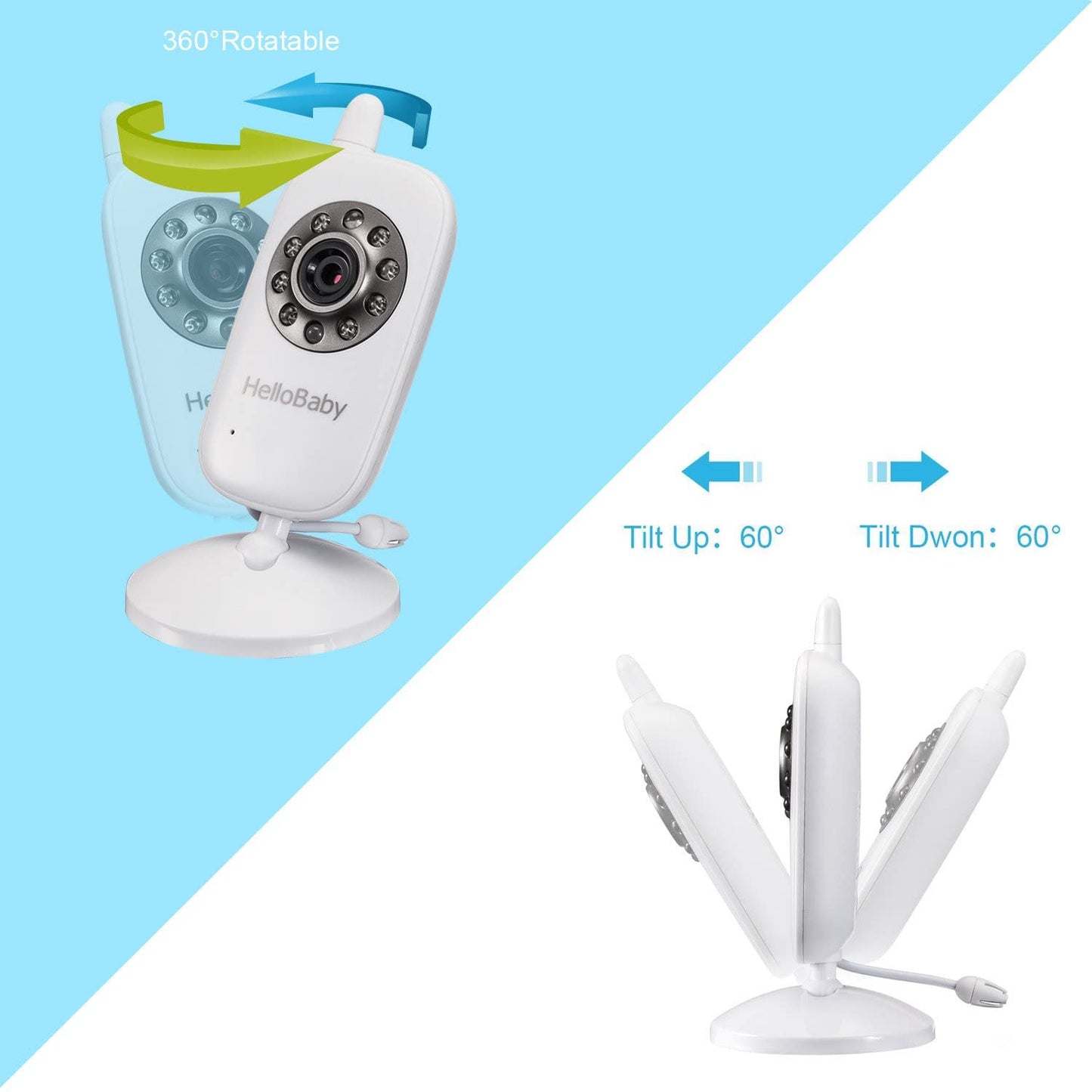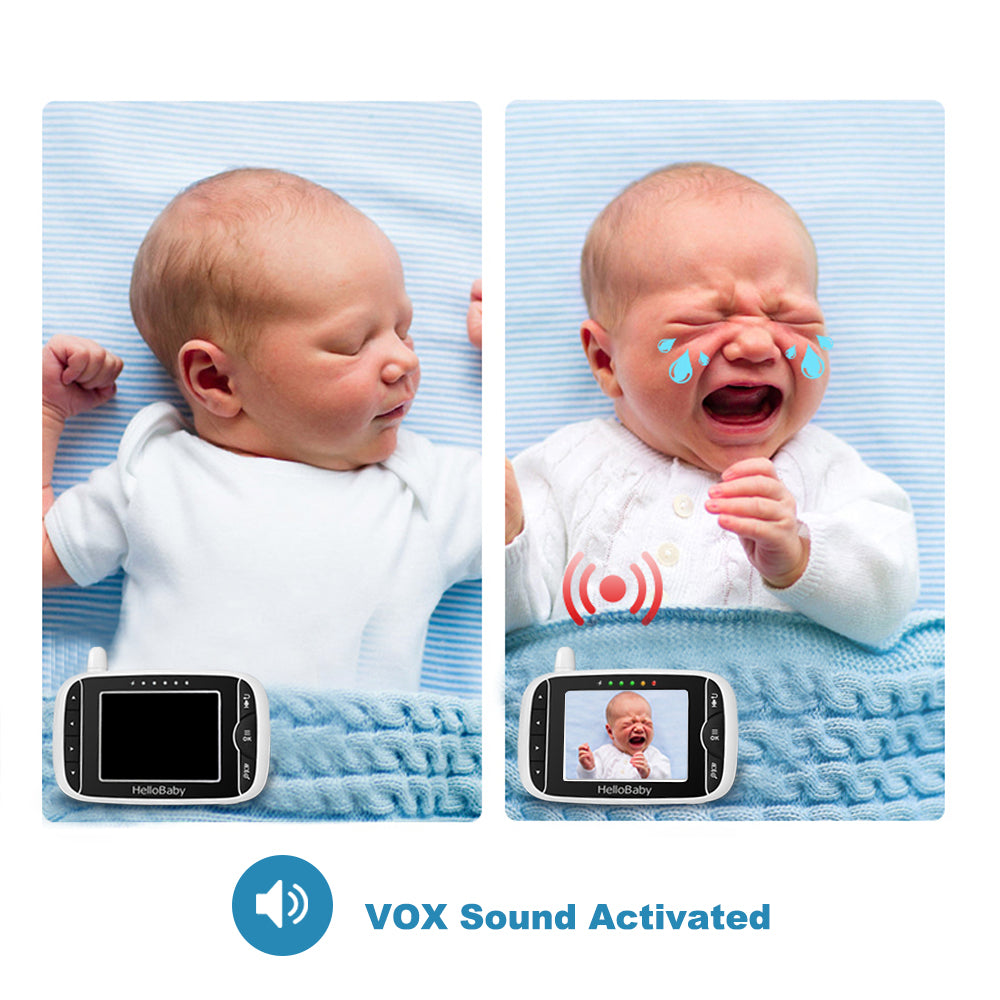 Sound Activated LED Indicator&Screen
Sound-activating lights bar, and LCD screen video on crying when the monitor work on screen-off mode. You can hear and notice your baby at once wherever you are doing anything away from baby room. Set a high volume you can hear baby coughing or breathing.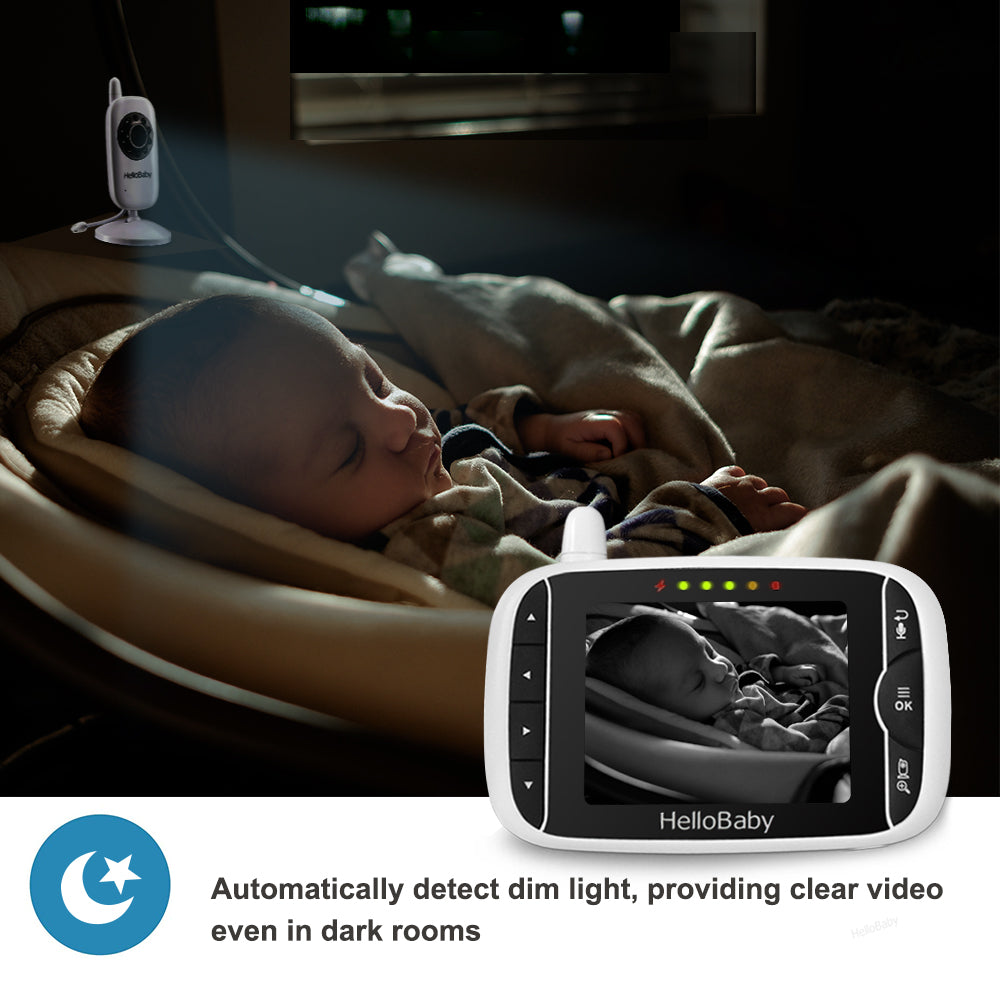 Infrared Night Vision
Enables you to see and monitor your little one even when it is completely dark in their bedroom. Let you can monitor you baby any movments with clear view during the daytime even at present observe the child with the lights off. Allow you to keep tabs on your sleeping child even when you're not in the same room.
Two-way Communication
Supports Real-Time intercom, hear your baby sound parent can talk back to the camera by push a button to talk with your child through the screen. Comfort or interact your baby in your soothe sound around the space in your house, and check on your child with the monitor instead of waking up by going to childroom to look.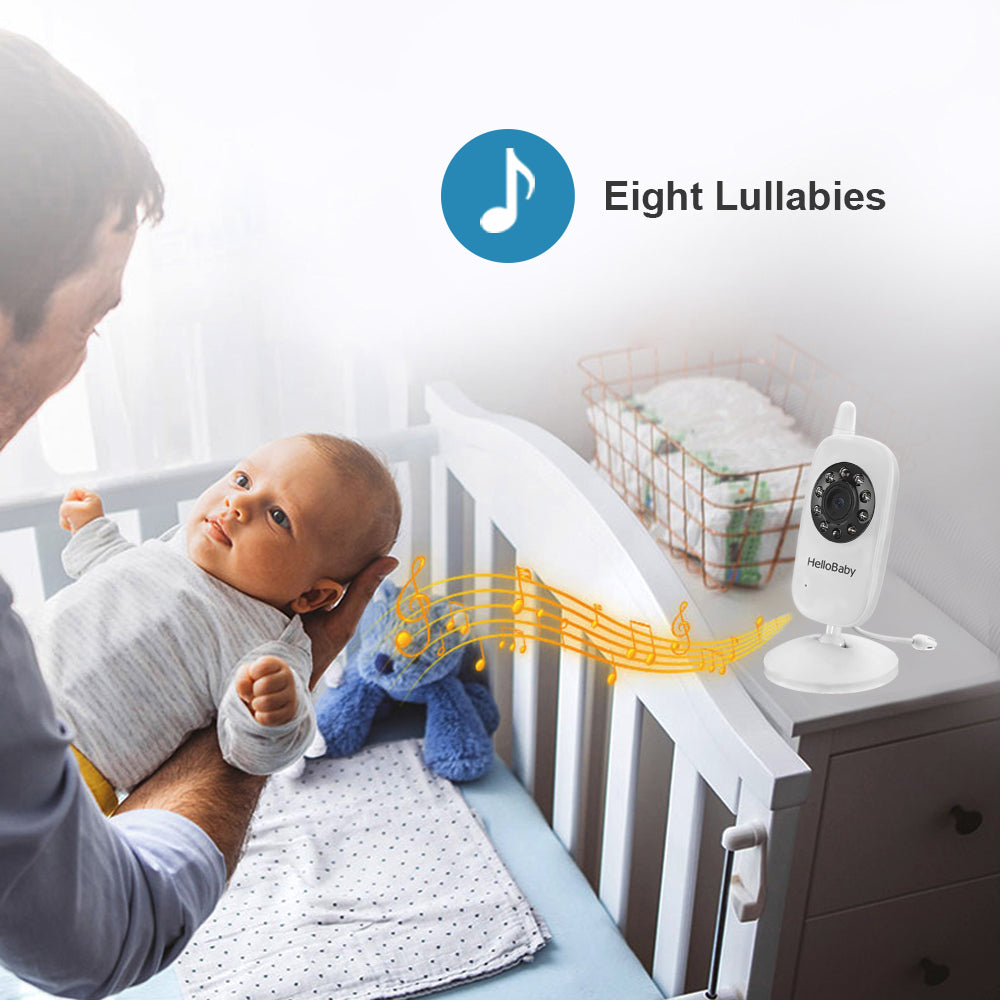 Lullaby Playing
Soothing your baby to sleep or wakes up with one of eight Lullabies stage.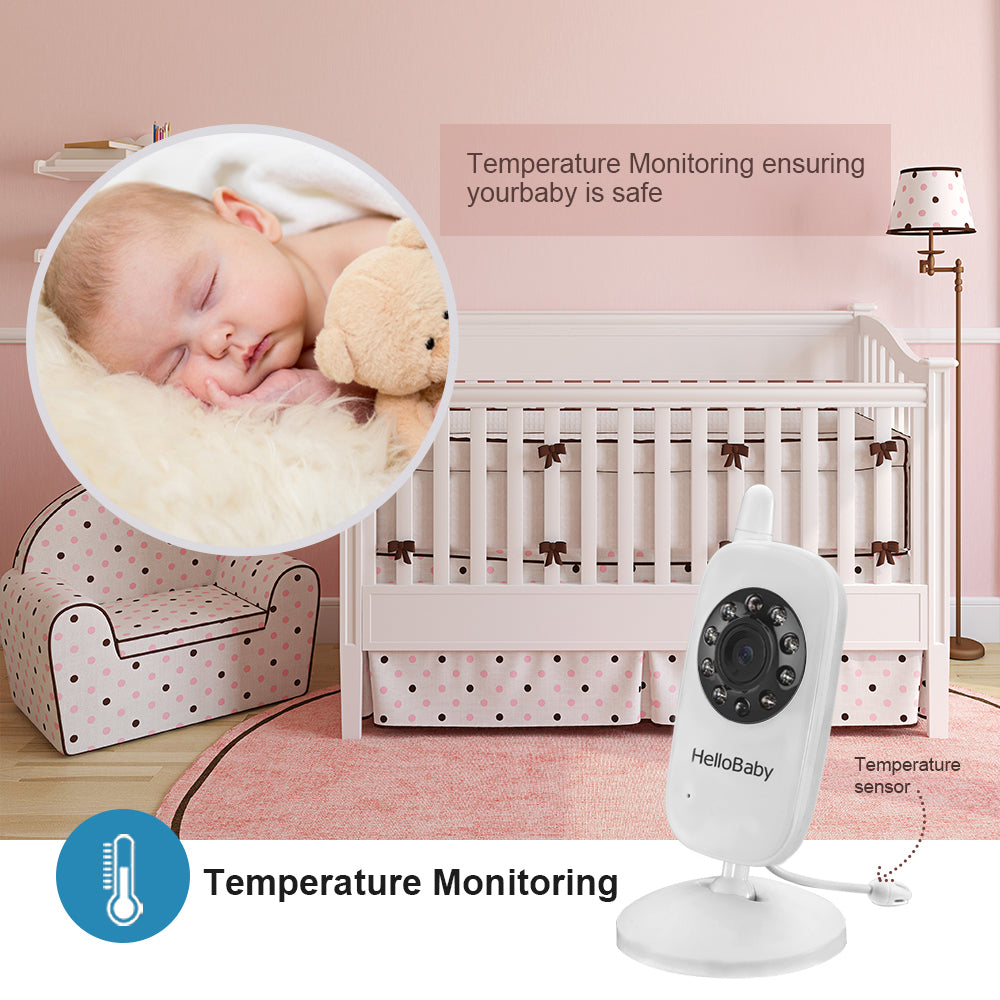 Temperature Sensor
Temperature indicator on the parent unit lets you know when it's time to adjust the thermostat. Whenever allows to ensure your baby stays in a comfort and safe environment at all times.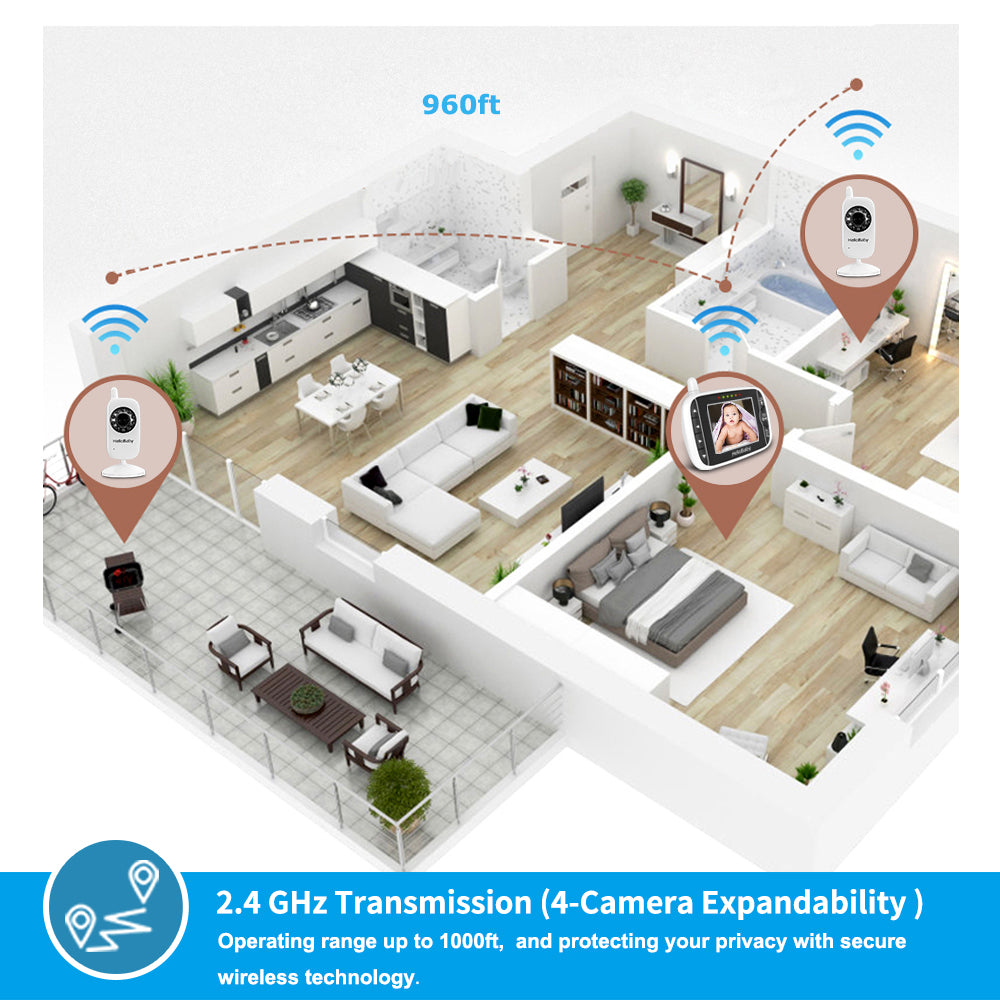 Long Range
100% secure with a 2.4GHz frequency and stable connection the operating range could be up to 900ft —everything is seen and heard in real-time.
Product Specification
*Our tips:

1. If you want to monitor your child all night while sleeping in the next room, it is better to use power supply from the wall socket ---Recommend to use our original power cable for priority!

2. We suggest that baby camera and monitor had better keep1.5-2m distance (if too close,it is easy to hear the buzzing or beep sound).

3. If too zoomed in, you could keep the monitor 2-3m away from the camera;

4. Temperature may be warmer. Unlike a thermometer, the temperature of the baby unit itself heats up when it is plugged in for a long time, so the temperature will be higher for a baby monitor.